Ambrosia Planta Premium Plant Protein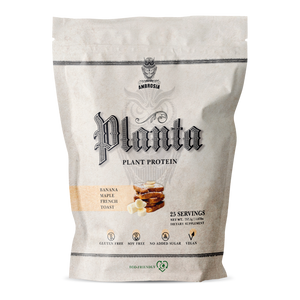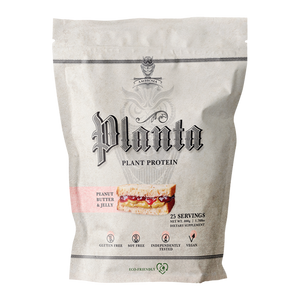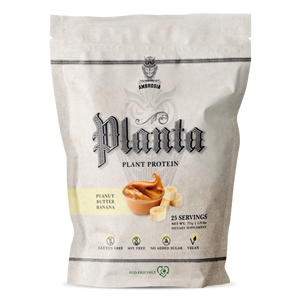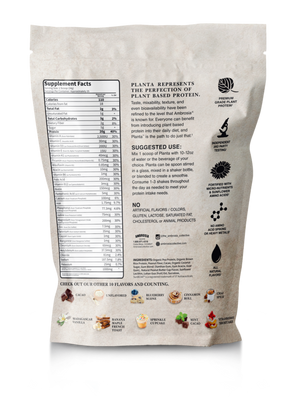 Product Details
Brand: Ambrosia Nutraceuticals
Supported Goal: Improve Recovery
Main Ingredient: Organic Brown Rice Protein
Form: Powder
Servings Per Container: 25
Serving Size: 1 Scoop
Protein from Plants
Planta™ is probably the best-tasting Vegan-friendly plant protein in the world. Planta™ also contains SunBCAA™ amino acids at a full 2:1:1 ratio and is crafted from organic brown rice protein and organic pea protein. Planta™ contains 100 calories per serving, 20g of protein, and 27 vitamins and minerals. Planta™ is perfect for anyone with an active lifestyle or if you're trying to find delicious ways to get more protein in your diet.
[*Banana Maple, Mint Cacao, and Sprinkle Cupcake flavors use a combination of Monk Fruit and sucralose to achieve a sweeter taste profile.]
PLANTA FAQ:
I See Planta™ is Vegan Friendly; What Are the Protein Sources?
Planta™ is made using a precise combination of Organic Brown Rice and Organic Pea Proteins. This combination is further leveraged by adding sunflower sourced SunBCAA™ to maximize the amino acid profile of Planta™ to stand up to even the hardest training recovery demands.
Does Planta™ Meet its Label Claims?
Every batch of Planta™ is tested and guaranteed to meet label claims for protein content. Planta™ is also proven to be free of any amino spiking; which is a cheap way of falsely increasing protein levels that shady and unscrupulous companies utilize to cut costs.
How Much Planta™ Should I Take?
Planta™ can be taken as often as necessary in varying amounts per serving to fit your dietary protein intake needs. Using the industry standard recommendation of 0.8 grams of Protein per pound of bodyweight one can determine how much protein they need on an individual basis and then see how Planta™ can help achieve that goal alongside proper whole food intake.
Is Planta™ Healthy for Regular Usage?
Not only is Planta™ Healthy, but in fact studies have shown that by using Planta™ to keep protein intake up while reducing meat intake; we can extend our lifespan and live healthier with less disease and illness.