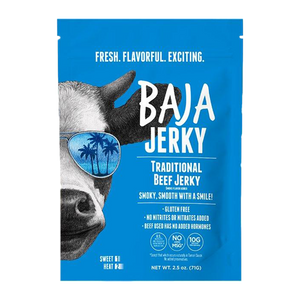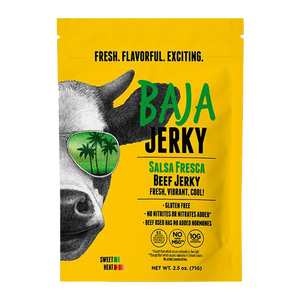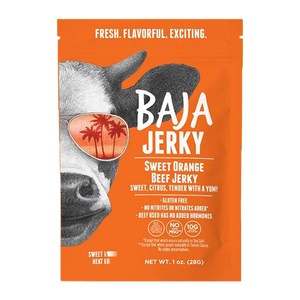 Baja Jerky Your Flavor Tour Guide
At Baja Jerky, we are passionate about life. We love to explore together, go on daring adventures, and make the most of every day. We needed a snack that could keep up, and so, Baja Jerky was crafted. Our jerky is bold in flavor, perfectly tender in texture, and is minimally processed—without nitrates, nitrites, gluten, preservatives, or MSG. We also don't load our protein with sugar, unlike many other meat snacks you see.
Whether you're chasing your next adventure, riding a giant wave, or chasing your kid, we've got the most flavorful snack that can keep up and will keep you coming back. Available in a variety of flavors and sizes—come explore with Baja Jerky!
If you're anything like us, you want a variety and enjoy having choices that can help customize your flavor experience. We deliver a protein-packed snack that replenishes your outdoor life. Now experience the fresh, flavorful, and exciting depths of natural Baja inspired ingredients that truly produce the most flavorful jerky on the market. 
Although the taste of our Traditional flavor natural jerky aligns with the rustic craving for beef jerky that so many of us know, Baja Jerky is much more tender and smooth than any other beef jerky on the market. Guaranteed to not yank a tooth out when you take a bite, Baja Jerky's minimally processed ingredients and 100% natural beef really come into play in the Traditional flavor. The tenderness allows you to be present for each and every bite while natural ingredients like Hickory Smoke take you to a place where the trees are green as can be. Buy beef jerky online today, from Baja