Blender Bottle Shaker 28 oz Foodie Collection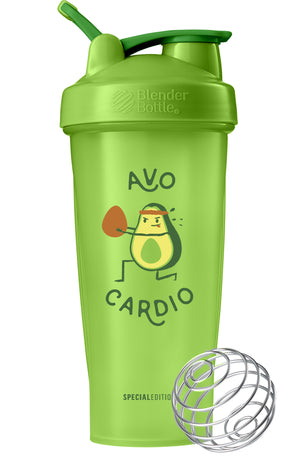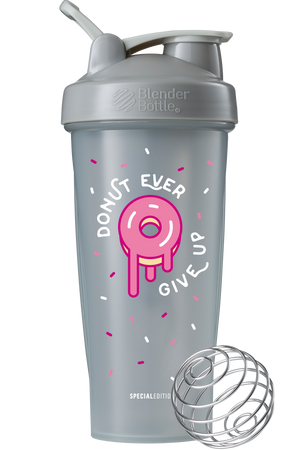 THERE'S ONLY ONE BLENDERBOTTLE®...
Everything else is just a shaker cup.
Introducing the All New Classic.
Everything you loved about the original - now with some serious upgrades.
Tried. True. Totally Improved.
The new and improved Classic™ shaker gives our tried and true bottle an impressive overhaul with performance-focused innovation and modern style.
Perfectly Smooth.
Say goodbye to lumpy protein shakes. Our powerful mixing system uses the BlenderBall® wire whisk—found only in BlenderBottle® brand shakers—to deliver smooth protein and nutrition shakes with ease.
Spoutguard™.
The Classic™ shaker sports an updated lid featuring a more ergonomic carry loop and SpoutGuard™ to keep dirty gym fingers off the drinking surface.
Rounded Base.
Forgot to add liquid first? No sweat. The rounded base allows the BlenderBall® whisk to mix every last bit of powder.
Clip It, Loop It, Hang It.
Integrated with the StayOpen™ flip cap, the adjustable carry loop lets you hold more when your hands are full and offers a convenient place to attach keys while at the gym.
Features:
Patent-pending carrying loop
Ergonomic flip cap and spout
BlenderBall® whisk inside
100% leak-proof seal
Embossed ounce and milliliter markings
StayOpen™ flip cap won't close on your nose
GripperBars™ make it easy to hold
Easy to clean—dishwasher safe
Fits in most car drink holders
BPA and Phthalate free