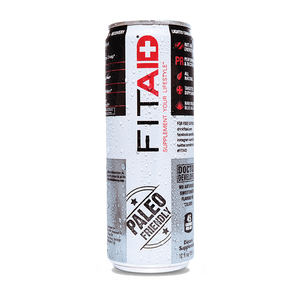 The FITAID Recovery Blend has key vitamins & nutrients to help you recover.
Enjoy the refreshing taste of the #1 Workout Recovery Drink in America after your next workout or favorite outdoor activity.
BCAAs, Glutamine:Help develop and maintain power and speed while reducing protein and muscle breakdown during intense exercise.
Calcium, Magnesium & Potassium:These electrolytes help regulate nerve and muscle function, hydration, and help rebuild damaged tissue.
Turmeric:May help reduce mild inflammation from everyday stress.

Glucosamine & Quercetin:Help support joint health and may reduce common post-workout soreness or mild inflammation, so you can crush your fitness goals.
Green Tea Extract:Provide the natural energy your body demands during intense workouts.
B-Complex:Assists functions of both the nervous & immune systems, promotes energy and endurance, and helps maintain muscle tone.