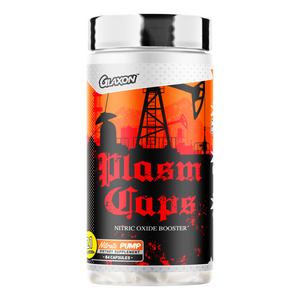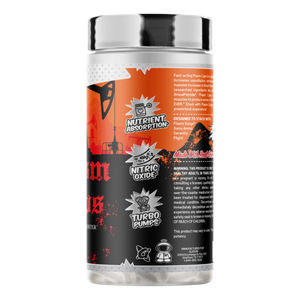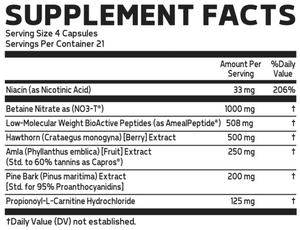 NITRIC OXIDE BOOSTER
WHAT IS PLASM CAPS V2?
Plasm Caps V2 is a non-stimulant nitric oxide capsule that is designed to improve endurance, blood flow, and overall vasodilation to the extremities.
This can also be used as an additive to any stimulant pre-workout to obtain better pumps and blood flow, but differs from Plasm Surge in its ability to produce nitric oxide in complementary - yet separate mechanisms.
WHY WOULD I TAKE PLASM CAPS V2?
Though Plasm Surge is a fine nitric oxide boosting formula, some people want the pump even more. Plasm Caps provides a comprehensive nitrate-based formula that compliments the pathways utilized in Plasm Surge to bring you even more nitric oxide and even more intense pumps while exercising.
HOW DOES PLASM CAPS V2 WORK?
Plasm Caps facilitates the creation of higher nitric oxide levels - this is accomplished through symbiotic nitrate reductase activity and endogenous antioxidant enzymes that produce nitric oxide from dietary nitrates.
HOW MUCH PLASM CAPS V2 SHOULD I TAKE?
Plasm Caps (4 capsules) are best taken 30-45 minutes prior to exercise.
TOP 5 PLASM CAPS STUDIES:
1 - The nitrate–nitrite–nitric oxide pathway in physiology and therapeutics.
https://www.nature.com/articles/nrd2466
2 - Promising hypotensive effect of hawthorn extract: a randomized double-blind pilot study of mild, essential hypertension.
https://www.semanticscholar.org/paper/Promising-hypotensive-effect-of-hawthorn-extract%3A-a-Walker-Marakis/3e275e8c2b86fe185005565c591d62b26041ae38#paper-header
3 - Pharmacological effects and clinical applications of propionyl-L-carnitine.
https://academic.oup.com/nutritionreviews/article/69/5/279/1935071
4 - Pine Bark Extracts: Nutraceutical, Pharmacological, and Toxicological Evaluation.
http://jpet.aspetjournals.org/content/353/1/9.short
5 - Evaluation of Phyllanthus emblica extract on cold pressor induced cardiovascular changes in healthy human subjects.