Muddybites Bite-Sized Waffle Cones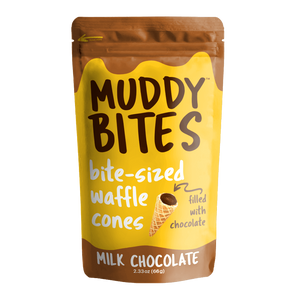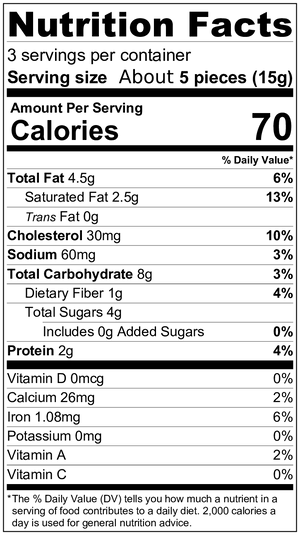 What is a Muddy Bite anyways?
Muddy Bites are the first ever bite-sized cone filled with chocolate to hit the snack industry. For years, ice cream manufacturers have put delicious chocolate at the bottom of their sundae cones. For many people, this quickly became their favorite part. Unfortunately, no one made just that... until now. 

Meet Muddy Bites; bite-sized waffle cones filled with delicious milk chocolate.

Each bag of Muddy Bites contains around 15 bite-sized pieces so you can enjoy the best part of a sundae cone over and over. Including a resealable zip-lock so you always save some for later (if you really wanted to for some reason).