Myoblox Blo Non-Stim Pre-Workout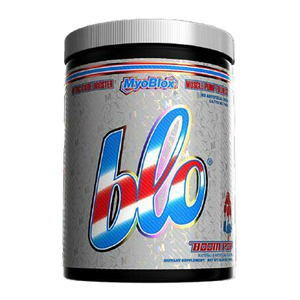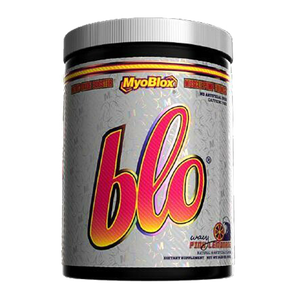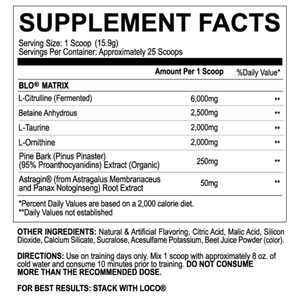 MIND-BLOWING MUSCLE PUMPS
NITRIC OXIDE BOOSTER
Caffeine-Free Formula to Maximize Muscle Pump & Fullness
BLO® 2.0 KEY BENEFITS
ABSORPTION

 - increase nutrient transportation

LOADED

 - explosive pumps + muscle fullness

STRENGTH

 - muscle power, size, & output

ENDURANCE

 - increase muscle strength & duration
BLO® 2.0 is our best pump formula yet! It is straightforward, fully disclosed formula and is only made with scientific validated ingredients in clinical doses... IN JUST 1 SCOOP!!!
BLO® 2.0 is designed to induce mind blowing pumps, vascularity and circulate more nutrients for enhanced recovery and gains. BLO® also does not contain caffeine or any stimulants! You may take BLO® as a standalone pre-workout or even stack with LOCO® if desired!
SO, WHAT'S SO NEW ABOUT BLO® 2.0 COMPARED TO THE ORIGINAL?
EVERYTHING! We made a complete different formula from scratch… LITERALLY! AND! You will be thrilled to find out that we included ALL of the actives needed into to 1 single scoop to give you skin splitting muscle pumps! Whether you are a guy and want that legendary chest pump or a woman looking for the best damn booty pump in the gym, BLO® 2.0 is going to be your go-to from now on!
L-CITRULLINE:
A superior precursor to nitric oxide when compared to L-Arginine via its biovailability, L-Citrulline is a free form amino acid that will support bigger and longer muscle pumps. More blood flow means greater circulation, which ultimately allows your body to transport more nutrients to your muscles.†
BETAINE ANHYDROUS (TRIMETHYLGLYCINE):
Clinically studied for having multiple unique effects on performance, betaine may support feelings of wellbeing due to its effect on methylation, may support body composition changes due to its effect on energy pathways, and may also decrease homocysteine levels, a marker of oxidative stress. Betaine shoots to the top and proves itself efficacious by any athlete looking to increase their lean muscle mass and reduce body fat.†
L-ORNITHINE:
A nonessential amino acid that assists in removal of bodily wastes (such as Ammonia) and fatigue-causing metabolites in the muscles. L-Ornithine also works to promote energy as well as endurance while supporting liver function (A HUGE PLUS).
PINE BARK EXTRACT:
An ultra-premium antioxidant plant extract from the bark of the French maritime pine tree, helps with the enhancement of healthy nitric oxide (NO) production which leads to an increase in blood flow and oxygen supply to muscles. This means BIGGER, LONGER MUSCLE PUMPS FOR YOU!†
TAURINE:
As a non-essential amino acid, taurine can also be considered a conditionally essential amino acid as times of extreme physical exertion. It is also one of the most abundant amino acids in the body, which can be found in the skeletal muscles, the brain, central nervous system, and white blood cells. It can help improve endurance and agility by the regulation of muscle contractions, water balance, nutrient delivery and energy levels of neurotransmitters in the brain. Taurine can also support body composition levels acting as a cell volumizer by drawing water into the muscle cells and in turn supports additional nutrients to be absorbed into the muscle. †
ASTRAGIN® (DERIVED FROM ASTRAGALUS MEMBRANACEOUS):
A clinically validated ingredient proven to increase nutrient absorption regulating genes by raising their mRNA and transporter proteins to maximize the absorption of many nutrients such as vitamins, glucose, increase ATP production and is also suggested to increase amino acid absorption by up to 18%. †